Kitchen Remodeling
The kitchen has long been the heart of the home, but in recent decades it has also become the most rewarding room to renovate, both for the family's enjoyment and resale value.
A remarkable kitchen requires an artistic vision with effective space planning. If you are remodeling your kitchen for resale, we can develop a strategy to get the highest return on investment while designing an updated functional area with the amenities that home buyers most desire.
A kitchen that is remarkably yours requires an experienced kitchen remodeling contractor who can incorporate your taste within the design of a highly practical space. Our mission is to create a kitchen that best articulates your passion in the flooring, cabinets, countertops and light fixtures.
Whether you dream of a kitchen for serious cooking or entertaining, there is much to consider when getting the most from your kitchen remodeling project.
Kitchen Flooring
Tile for kitchen floors are available for any taste and any budget.
From the low cost yet beautiful ceramic to marble tile and even hardwood floors we will help you match the perfect kitchen flooring option with the other elements to illustrate your style.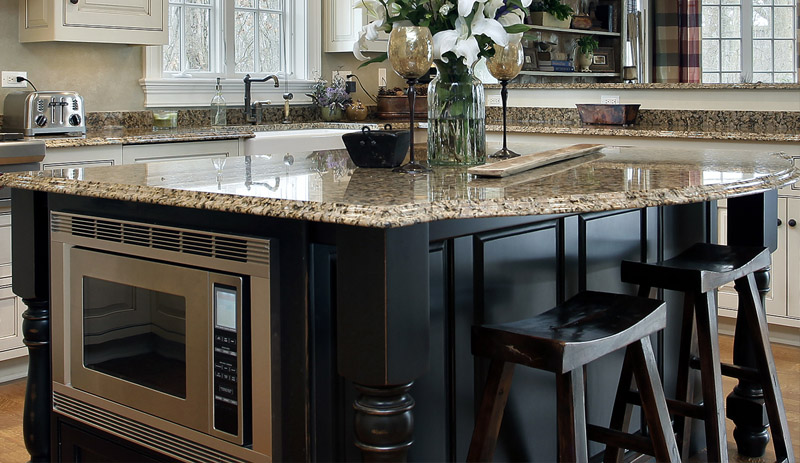 Kitchen Countertops
Granite, marble and quartz countertops have been a popular choice among homeowners, but in recent year's stainless steel, pewter, slate, poured concrete, butcher block, and corkboard have come in vogue.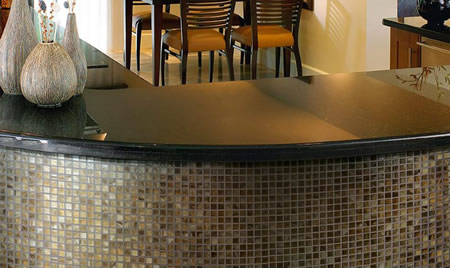 Kitchen Tile
Tile for the kitchen backsplash and walls is available in ceramic, stone, metal, porcelain, resin or even glass. Our tile installers can work with any material to produce the pattern and style you select. Or if you prefer some selection guidance we can provide info, ideas, and tile samples.